Police "hotline" service launched ahead of the April 2 Elections to the National Assembly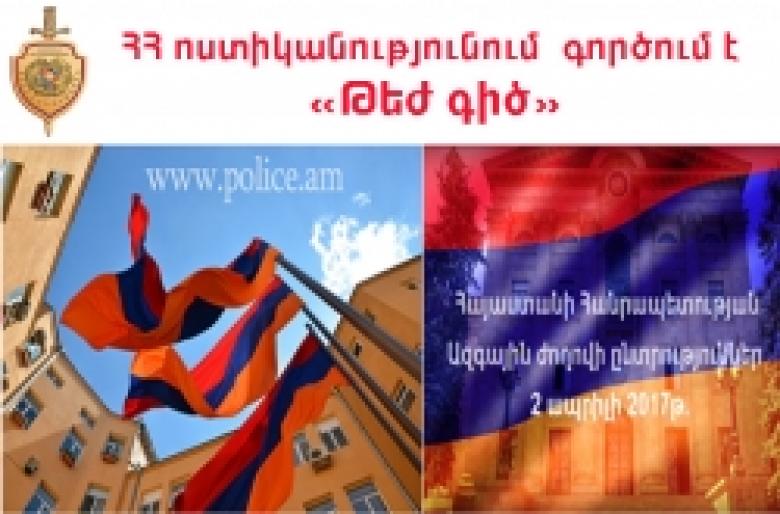 We would hereby like to inform You that to promptly respond to reports about election frauds in connection with the upcoming elections to the RA National Assembly and to provide necessary consultation Police of the Republic of Armenia has launched a "hotline" service. Tel.: 010-54-69-12, 010-54-69-14. The "hotline" will operate 24 hours on April 1-3.
For international observation missions, (011) 57-31-39, (010) 54-00-03 hotline numbers are available in Russian and (011) 56-12-37, (011) 52-42-28 hotline numbers are available in English.