11th Annual Heads of NCB Conference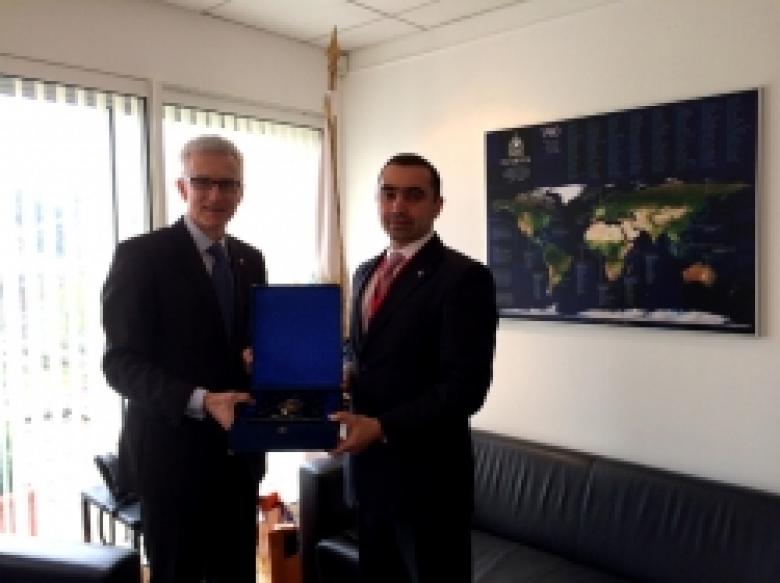 The 11th Annual Heads of National Central Bureau Conference took place in Lyon, France on March 24-26, 2015. The conference brought together around 270 representatives from 143 INTERPOLmember countries. The event was attended by INTERPOL president Mireille Balestrazzi, members of the INTERPOL Executive Committee, Secretary General Jürgen Stock and other high-ranking guests.
The Armenian delegation consisted of Head of the Interpol NCB in Armenia, Police Lieutenant Colonel Ara Fidanyan.
Opening remarks were made by Interpol president Mireille Balestrazzi who underscored the important role of Interpol NCBs in the sphere of fight against international terrorism and organized crime.
Interpol Secretary General Jürgen Stock stated that Interpol is a global platform for world's law enforcemnt bodies to exchange relevant information in the course of their activities. "Thanks to active information exchange with certain countries our work has yielded its positive results in the sphere of fight against terrorism and the role of NCBs can't be undermined in this regard", - he said.
Among issues discussed at the conference were further development of the NCBs of the member countries of International Criminal Police organization (Interpol), important aspects of the Interpol activitity, widened usage of Interpol database by international law enforcement bodies, secure information exchange, as well as provision of assistance to the member countries by High Tech Crime Centre in the field of fight against cybercrime, transnational terrorism, organized crime, human trafficking, illegal turnover of narcotic drugs, firearms, ammunition and transportation means, theft of cultural values and travel documents, as well as information technology crime.
A report on "The publishing process of cards on intelligence process through INTERPOL channels and the necessity of further improvement of cooperation between the INTERPOL member countries in the relevant sphere" was made by Armenian delegate Ara Fidanyan.
During the conference days Mr. Fidanyan met with Secretary General Jürgen Stock, other representatives from the INTERPOL General Secretariat, his counterparts and had practical discussions on issues related to police cooperation.
Interpol NCB in Armenia