EU Election Advisor visits the Police (VIDEO)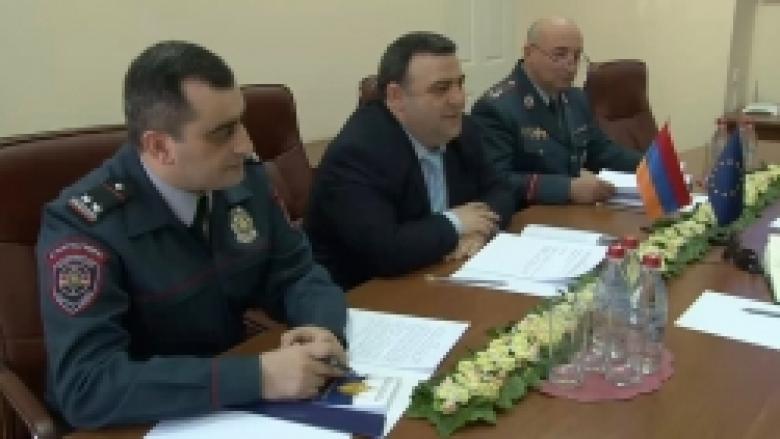 On Wednesday, March 29, Head of the Headquarters of Police of the Republic of Armenia, Police Colonel Hovhannes Kocharyan received EU Election Advisor, Ms Marianna Skopa.
Welcoming the guests, Hovhannes Kocharyan briefed the delegate on the measures taken by Police during the pre-election period, spoke about the Police tasks during the election campaign and the elections, clarified the functions of the newly established Operation Headquarters and provided an overview of the "Guidelines for Police actions during the elections".
Expressing gratitude for the warm reception, Ms Skopa presented her own tasks and functions.
The guest posed a number of questions related to the pre-election violations, as well as the course of the investigations conducted into them and was provided with exhaustive answers.
Hovhannes Kocharyan underlined that the Police are taking all necessary measures within their powers to flawlessly perform their statutory functions in the pre-election period and during the elections, as well as to act with maximum transparency and efficiency.
The meeting agenda also included other issues of mutual interest.