Georgian fugitive detained in Yerevan's "Zvartnots" airport after 23 years on the run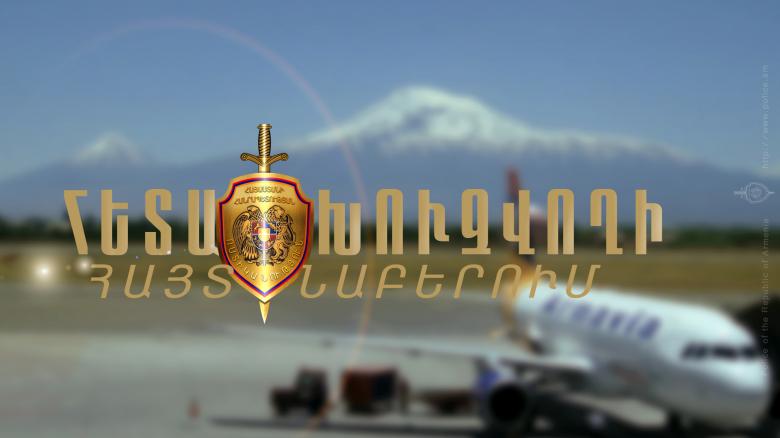 As a result of the operational intelligence measures carried out by the criminal investigation officers of "Zvartnots" airport Line division of the RA Police, 48-year-old Vazha V. was taken to "Zvartnots" airport Line division on Monday, March 16 at 8 p.m. after Yekaterinburg –Yerevan flight arrival. The foreigner had been wanted by the law enforcement authorities of the city of Rustavi, Georgia on charges of part 2 of article 154, article 133 and part 3 of article 150 of the Criminal Code of Georgia since April 29, 1997.
Custody has been selected as a measure of restraint.
The initiator of the intelligence has been notified about Vazha V.'s detention.
`
Note: Everyone charged with a criminal offence shall be presumed innocent until proven guilty in a manner prescribed by the Criminal Procedure Code of the Republic of Armenia and found guilty by a court decision that has entered into legal force.