STATEMENT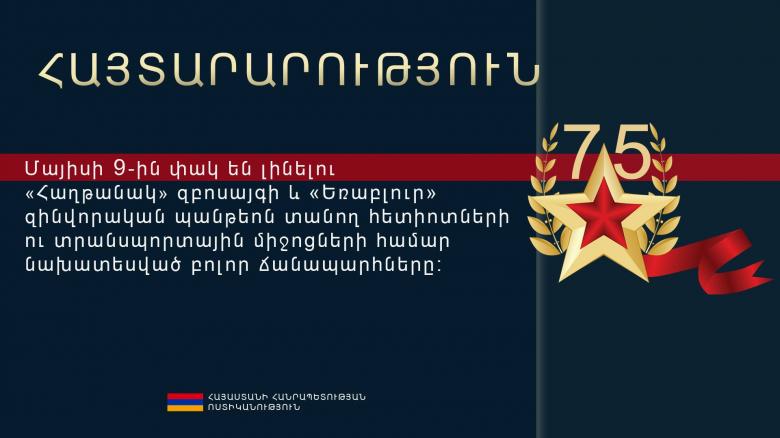 In order to prevent the spread of the novel coronavirus infection all roads leading to the "Haghtanak" park and the "Yerablur" military pantheon will be closed both for pedestrians and vehicles on Saturday, May 9.
Within the framework of the triple holiday, only official protocol events will be held, and mass events will be postponed.
Note that the violation of this order may entail legal consequences.
Dear citizens! In these circumstances, as the pandemic is continuing its spread, in order to avoid irreversible consequences, we urge everyone to show understanding for this decision.