Head of the OSCE office in Yerevan, Ambassador Andrey Sorokin visits Armenian Police (VIDEO and PHOTOS)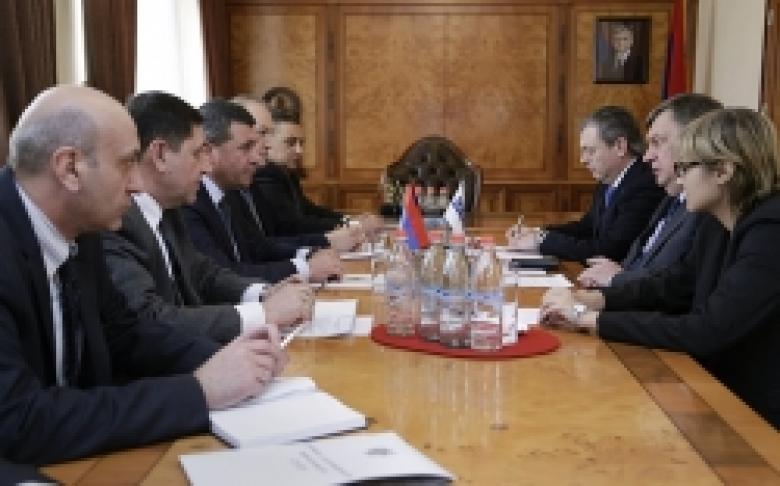 On Thursday, February 26 Head of Police of the Republic of Armenia, Lieutenant General Vladimir Gasparyan received Ambassador Andrey Sorokin, the Head of the OSCE office in Yerevan.
During the meeting Vladimir Gasparyan outlined the main tasks of the second phase of police reforms, highlighting that the positive results in this sphere have largely been achieved thanks to the close partnership with the OSCE office in Yerevan.
A particularly fruitful cooperation has been maintained in the spheres of introduction of the community policing model, improvement of the level of physical fitness of the Police personnel, fight against transnational crime, cybercrime and etc.
Ambassador Sorokin attached a great importance to the well-established partnership between the RA Police and OSCE office in Yerevan and expressed the conviction that the two sides will continue to deepen bilateral partnership not only in the traditional spheres, but also in those which are in the context of Police reforms or other joint programs.
The meeting agenda also included other issues of mutual interest.