Operational meeting held in the Police (VIDEO)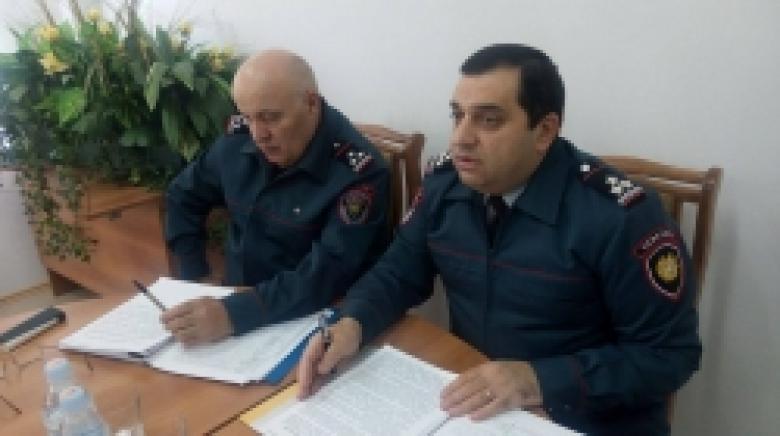 On Tuesday, November 3 an operational meeting held by Head of the Group of Control over the service of details of the Operations Headquarters for the preparation and conduct of the upcoming Constitutional Referendum, Deputy Head of the RA Police Samvel Hovhannisyan.
The meeting was attended by Head of the Public Order Protection Department of the RA Police and his two Deputies, Heads of the Yerevan City Department and those of Provincial Departments, Deputy Heads of the Police Troops and the top brass of a number of other police subdivisions. Issues related to the additional study of the RA Constitution, the RA law «On the election», the Electoral Code of the Republic of Armenia, «Guidelines for the Conduct of Police Officers during elections» and other legal acts by subordinate staffs, distribution of forces involved in the public order protection and public security maintenance, giving instructions to the personnels while performing tasks set before them, maintaining the security of operating headquarters and their adjacent areas.
The participants of the operational meeting were instructed to carry out the activities envisaged by the plan approved by RA Police Chief Vladimir Gasparyan's order dated October 15, 2015 in the proper manner and within a proper time frame.
At the end of the meeting concrete instructions and directions were given to heads of relevant subdivisions.