Police Chief receives the newly appointed Head of the OSCE Office in Yerevan (VIDEO)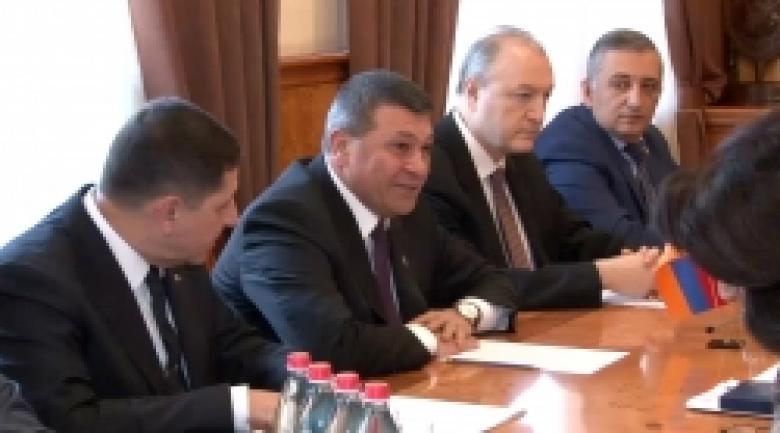 On Wednesday, April 27 Head of Police of the Republic of Armenia, Lieutenant General Vladimir Gasparyan received the delegation led by newly appointed Head of the Organization for Security and Cooperation in Europe (OSCE) Office in Yerevan, Ambassador Argo Avakov.
Vladimir Gasparyan congratulated Argo Avakov on assuming this position and presented the current phase of reforms, stating that last year's positive results have been achieved also thanks to the cooperation with the OSCE office in Yerevan.
Vladimir Gasparyan noted that a particularly efficient cooperation has been maintained in the spheres of introduction of the community policing model, improvement of the level of professional readiness of the Police Personnel, fight against transnational crime, cybercrime and etc.
Argo Avakov expressed his gratitude for the warm welcome and, attaching importance to the existing high-level cooperation, assured that the OSCE Office in Yerevan will continue to work with the Armenian Police pursuing the aim of implementing joint projects for the benefit of the reforms undertaken in the Police.
Other issues of mutual interest were also diiscussed at the meeting.