The results of the 24-hour multi-channel Police hotline operation as of 8 p.m. December 6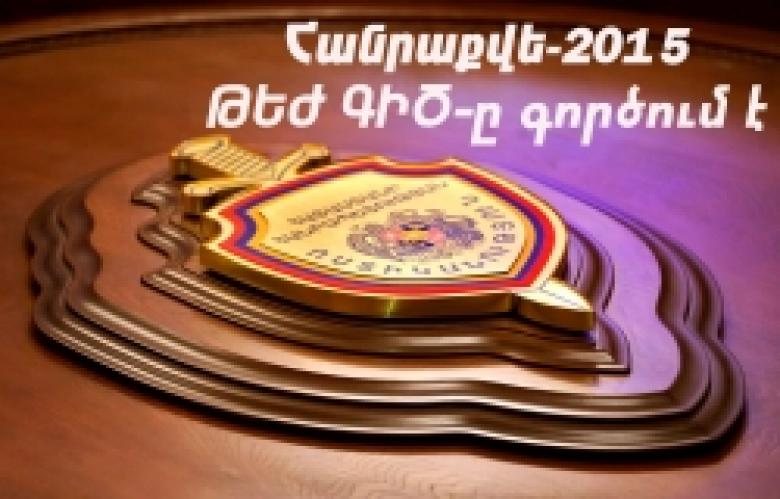 As of 8 p.m., December 6 the 24-hour multi-channel hotline launched at Police of the Republic of Armenia has received 51 phone calls from the provinces and the city of Yerevan.
Citizens made inquiries about the procedure of participation in the Referendum, lists of voters as well as issues related to passports.
Police have also received reports about clusters of cars and public gatherings at polling stations, violation of people's individual right to vote (attempt to lead the voter), attempts to impedie professional activities of journalists and observers.
Necessary information has been provided regarding all the inquiries, the alarming reports have been submitted to their addressees (i.e. territorial units and Passport and Visa Department of the RA Police) to prepare materials and take a decision about their further course.