Vardenis murder solved in a short time: Murderer turns himself in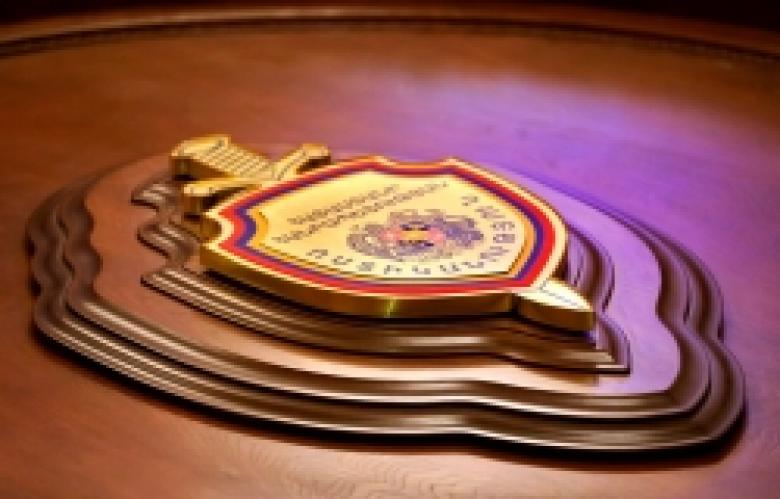 On Sunday October 12 at 6:40 p.m. Vardenis police division received a report from local garrison hospital about the hospitalization of Vardenis town resident Arman Manukyan's, DOB 1981, body with bullet wounds at 6:05 p.m. on the same day.
Shortly after arriving at the scene police operatives established that about 6 p.m. on the same day Sargis G., DOB 1982, drove up his «Mercedes Benz» car to the «VAZ-2121» model auomobile in Banavan residential quarter, Vardenis, then "Mercedes" occupant Sasun Karapetyan, DOB 1980, got out of the car and shooting in Arman Manukyan's abdomen with his illegal rifle, fled the scene.
Arman Manukyan died on way to Vardenis garrison hospital.
At 11:10 p.m. on the same day Sasun Karapetyan, DOB 1980, the murder suspect, turned himself in at Vardenis police division following explanatory and operational search measures taken by police officers.
Karapetyan handed over his 5.45 mm «AKS» rifle to police officers and pled guilty to having shot Arman Manukyan following a quarrel in Vardenis town.
Sasun Karapetyan is arrested.
Measures are underway to detect «Mercedes» driver Sargis G.
Several expert examinations are due to be performed.
Preliminary investigation is underway.
`
Note: Everyone charged with a criminal offence shall be presumed innocent until proven guilty in a manner prescribed by the Criminal Procedure Code of the Republic of Armenia and found guilty by a court decision that has entered into legal force.