According to available information, young man wanted for robbery in Russia is hiding out on the territory of Armenia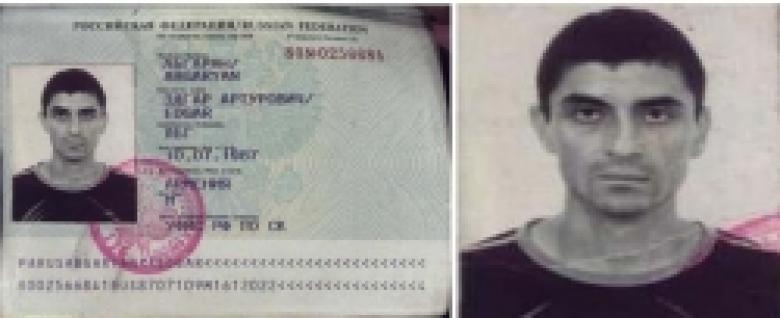 Russian citizen Edgar Abgaryan, son of Artur, DOB 1987, has been reported wanted by Russian Ministry of Internal Affairs, Division of Grachevski region of Stavropol krai, in connection with a robbery committed in Russia.
According to recent data, Edgar Abgaryan is hiding out on the territory of the Republic of Armenia.
If you have any information regarding the whereabouts of Edgar Abgaryan, please contact the General Department of Criminal Intelligence of the RA Police dialing 010-56-48-21, 010-56-12-32, or attend your nearest police station.
The confidentiality of your information is guaranteed.
`
Note: Everyone charged with a criminal offence shall be presumed innocent until proven guilty in a manner prescribed by the Criminal Procedure Code of the Republic of Armenia and found guilty by a court decision that has entered into legal force.