The First Deputy Head of the Police receives the Head of the Council of Europe Office in Yerevan (VIDEO)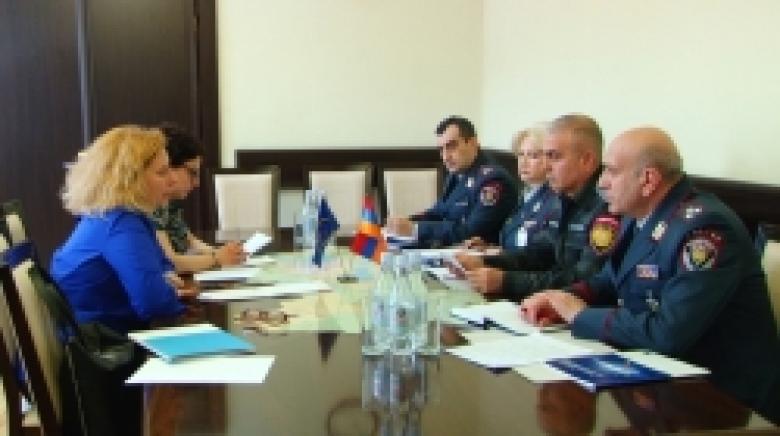 On Wednesday, March 28 First Deputy Head of Police of the Republic of Armenia, Police Lieutenant General Hunan Poghosyan received Natalia Voutova, Head of the Council of Europe Office in Yerevan.
Welcoming the guest, Mr. Poghosyan highlighted the importance of police cooperation with the European structures, for it favors strengthening legitimacy, protecting human rights and modernizing the police system.
Expressing gratitude for the warm reception, Natalia Voutova assured that the Council of Europe is ready to support the Armenian Police, especially in the application of the RA Law on "Prevention of Domestic Violence, protection of victims of domestic violence and Restoration of Solidarity in the Family".
Hunan Poghosyan stated that the Police has tangible achievements in this field and that the fight against domestic violence in Armenia has been raised to a qualitatively new level.
The Deputy Police Chief mentioned that the RA Police is ready to cooperate closely with the Council of Europe in training employees engaged in the fight against domestic violence and organizing exchange of experience between them.
During the meeting, a number of issues of mutual interest were also discussed.