A delegation from the U.S. Embassy in Armenia visits the Police (VIDEO)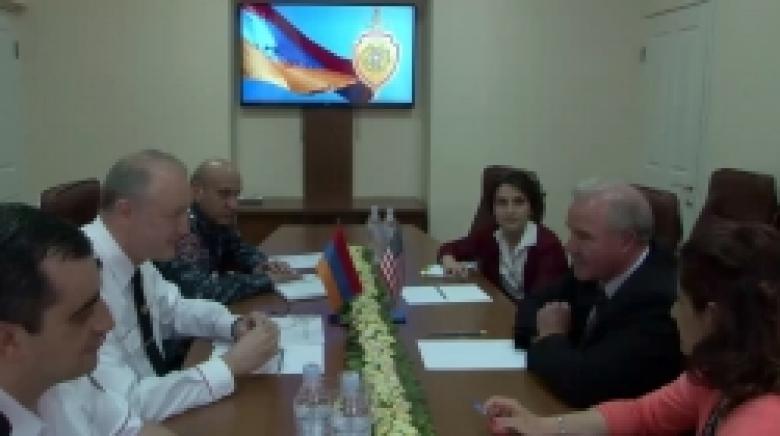 On Thursday, June 16 Head of the Headquarters of Police of the Republic of Armenia Aram Zaqaryan received the delegation led by Mr. Ady Holloway, Senior adviser at the U.S. Embassy's International Narcotics and Law Enforcement Section.
Greeting the guests, Aram Zaqaryan highlighted the importance of the well-established cooperation between the Armenian Police and the U.S. Embassy in Armenia particularly in the spheres of combating of human trafficking, preventing drug abuse, upholding the public order and etc. In his speech, Mr. Zaqaryan expressed his gratitude for the Embassy's constant assistance.
Police Performance under Police Reform Programme 2015-2017 was at the core of the meeting. The two sides discussed the major areas in which a number of projects will be implemented with the direct support of the U.S. Embassy in Armenia.
During the meeting the guests posed a number of questions and were provided with exhaustive answers.