Statement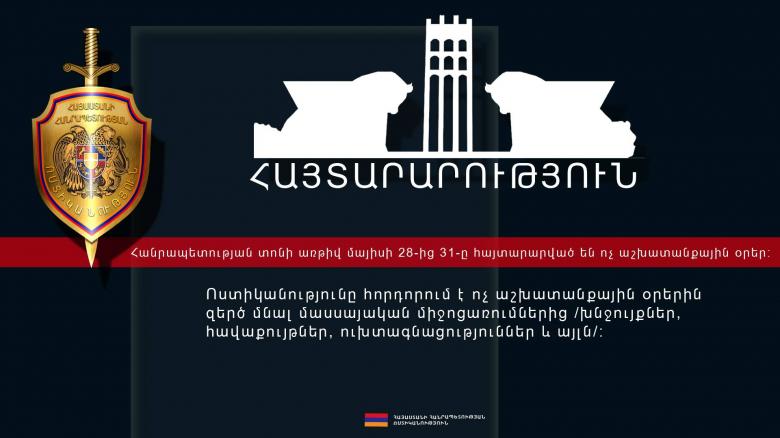 As known, May 28-31 have been declared non-working days on the occasion of the Republic Day.
Police call on to refrain from organizing and attending public events (festivities, gatherings, pilgrimages) during these days.
Dear citizens! Organize your holiday without violating the decision of the Commandant of the Republic of Armenia. Violation of the order will entail legal consequences.