Cooperation in the fight against crime (VIDEO)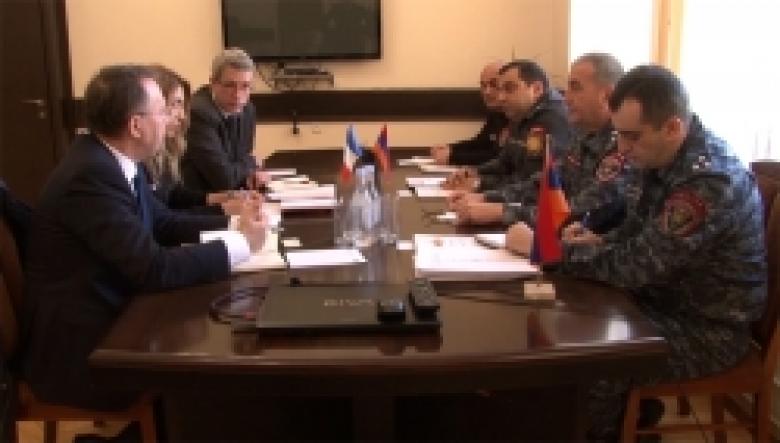 On Wednesday, March 14, Deputy Head of Police of the Republic of Armenia, Major-General Samvel Hovhannisyan received Bruno Balduk, Internal Security Attaché of the French Embassy in Armenia.
Highly appreciating the cooperation of the Armenian and French police structures, Samvel Hovhannisyan underlined the need for international cooperation in the fight against crime. Highlighting the importance of close cooperation between the Armenian and French law enforcement agencies particularly in the field of maintenance of public order and security during the Yerevan Summit of La Francophonie to be held in 2018, Samvel Hovhannisyan presented the preparatory work undertaken.
Expressing gratitude for the warm welcome, Bruno Balduk expressed willingness to support the Armenian Police with their experience.
Other issues of mutual interest were also discussed during the meeting.