A new President of INTERPOL elected at the 85th session of the Interpol General Assembly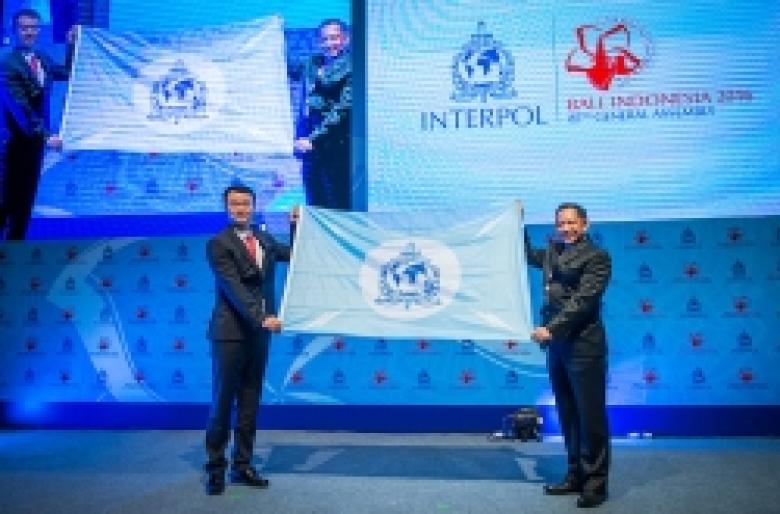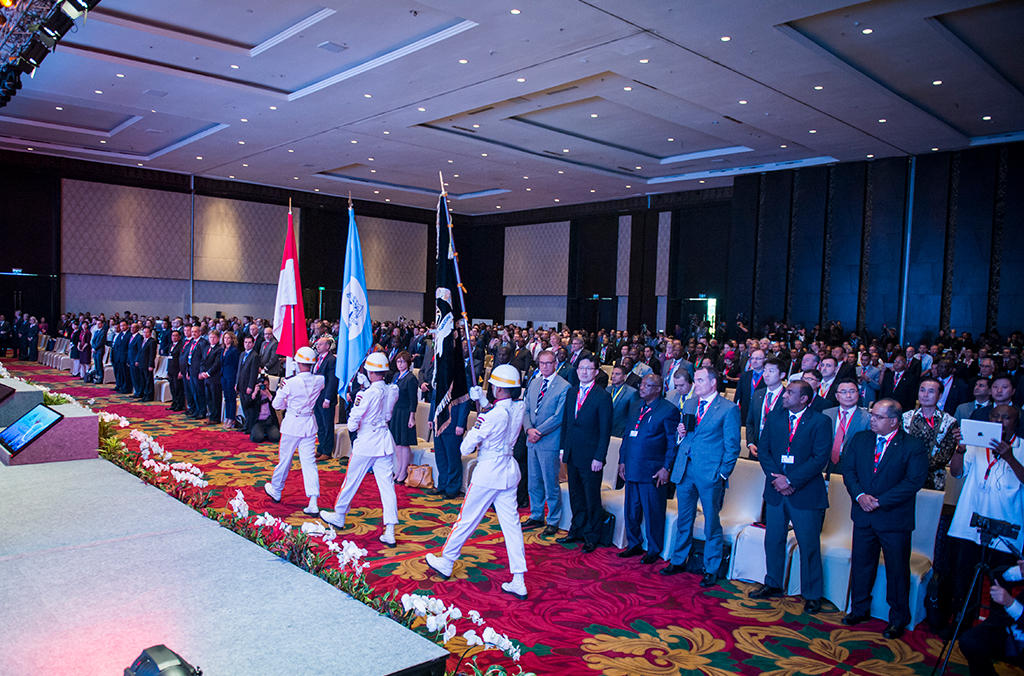 Over 1,200 representatives of member countries of the International Criminal Police Organization (Interpol) gathered in the Indonesian resort of Bali to discuss coordinated efforts to combat crime and terrorism.
The 85th Interpol General Assembly, under the theme "Establishing a global roadmap for international police", provided a forum for police chiefs, heads of counter terrorism agencies and international experts to discuss measures to address the global police cybercrime, terrorism and organized crime.
The delegation of Police of the Republic of Armenia which consisted of Head of the INTERPOL NCB in Armenia, Police Colonel Ara Fidanyan.
"Police faces tougher tasks in every corner of the world nowadays. The current meeting of Interpol is expected to produce concrete solutions, not just a ceremonial event", Muhammad Jusuf Kalla said, the Indonesian vice president in opening remarks at the meeting: "We are here because the INTERPOL General Assembly is a forum to realise global interests related to our shared responsibility in protecting and securing the global community".
The Interpol president, Mireille Ballestrazzi, and the General Secretary of Interpol, Juergen Stock, were among senior delegates who attended the opening ceremony.
"INTERPOL's strategies to counter terrorism, organized and emerging crime and cybercrime, which will be presented during this conference, will provide crucial support in our united response to these global threats. However, to transform these plans from words into action requires full cooperation from all member countries," said President Ballestrazzi.
Chief of the Indonesian National Police, General Tito Karnavian said: "INTERPOL is a very important partner in the multi-faceted fight against terrorism, organized crime and cybercrime, as it is the only organization which gives our international investigations effective outreach".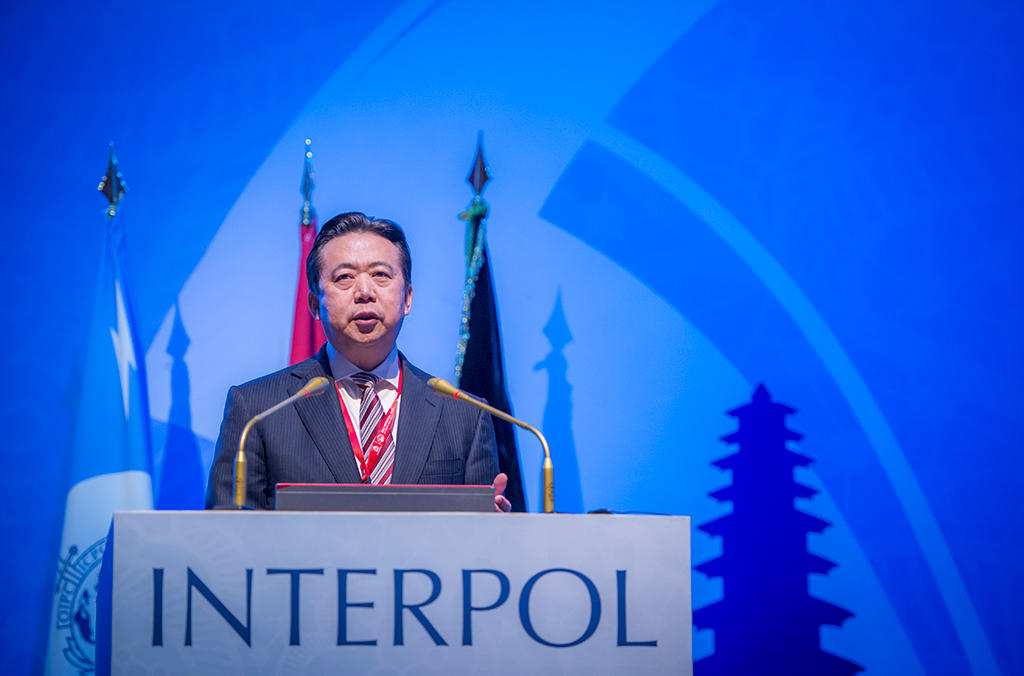 Delegates at INTERPOL's 85th General Assembly elected Meng Hongwei of China as the new President of INTERPOL.
Mr Meng, China's Vice Minister of Public Security, who will take up his duties with immediate effect, said as a veteran policeman he stood ready to do everything he could towards the cause of policing in the world.
Welcoming Mr Meng's appointment INTERPOL Secretary General Jürgen Stock said: "I am looking forward to working closely with him in ensuring that INTERPOL remains at the forefront of global police cooperation".
Mr Stock also thanked outgoing President Mireille Ballestrazzi of France for her dedication and service to the Organization's 190 member countries and her significant contribution to international policing.
Also elected to the Executive Committee were Police Major-General Alexander Prokopchuk of Russia, the Head of INTERPOL's National Central Bureau in Moscow as Vice President for Europe, Chief of the Argentine Federal Police, General Commissioner Néstor Ramón Roncaglia, as Delegate for the Americas and Mátyás Hegyaljai, Hungary's Deputy State Secretary for International and European Union Matters as Delegate for Europe. The elections round off the four-day gathering of some 830 police chiefs and senior law enforcement officials from 164 countries.
Key resolutions approved by delegates include a call for the systematic collection and recording of biometric information as part of terrorist profiles shared via INTERPOL, and further the strengthening of INTERPOL's information processing mechanisms, including for Red Notices and diffusions.
Member countries also endorsed the expansion of the I-Checkit programme to the maritime industry as part of efforts to enhance border security and passenger screening.
With Beijing, China hosting INTERPOL's 86th General Assembly in 2017, delegates selected Kampala, Uganda as the venue for the 2018 global police gathering.