42ND INTERPOL EUROPEAN REGIONAL CONFERENCE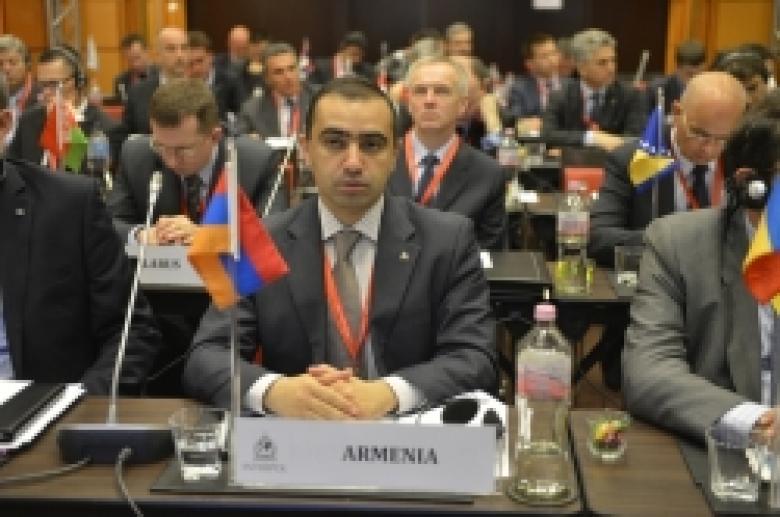 On May 14-16, 2013, the 42nd INTERPOL European Regional Conference took place in Budapest (The Republic of Hungary). Some 128 participants from 48 countries and six international organizations, including Europol, reviewed areas such as human and drug trafficking, cybercrime, terrorism, fugitive investigations and financial crime, as well as capacity building and training.
"Cooperation and coordination between INTERPOL and authorities across all sectors in the European region and beyond is vital to contend with the interconnected and globalized nature of 21st century transnational crime," said
INTERPOL
President Mireille Ballestrazzi.
President Ballestrazzi also underlined the strength of
INTERPOL
's operational partnerships with international and regional organizations in Europe, including Europol, the European Union, the OSCE, the Commonwealth of Independent States, and the Southeast Europe Police Chiefs Association, together with the continuing need for 'interoperability' between law enforcement systems and databases within and beyond Europe.
"The strength of our Organization lies in our will to work together, because while we share the same challenges, we can also share our successes. More than at any time in the last century, cooperation between police forces, regional and international organizations, and with the private and public sectors will determine our future success," concluded President Ballestrazzi.
The RA delegation was represented by head of Armenia Interpol NCB, police Lieutenant Colonel A. Fidanyan.
The RA delegate discussed practical issues with
INTERPOL
Secretary General Ronald K. Noble, president of the INTERPOL Executive Committee Mireille Ballestrazzi, representatives of the INTERPOL General Secretariat and
INTERPOL
NCB-s and police services of CIS member states, Germany, Sweden, Austria, France, Turkey and other member states.
The 43-rd INTERPOL European Regional Conference will be conducted in The Republic of Romania.
Armenia INTERPOL NCB