The 82nd session of the General Assembly of Interpol takes place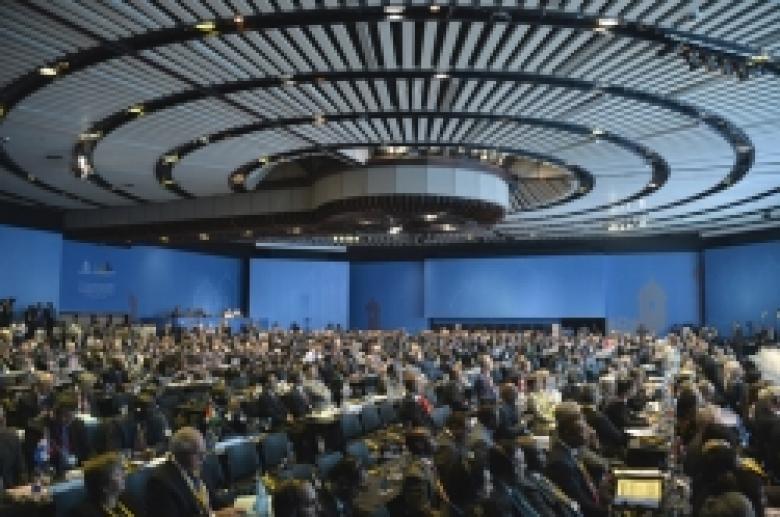 The 82-nd session of the General Assembly of Interpol took place in the Republic of Columbia October 21-25. Delegations of 142 member states of Interpol partook in the forum which was presided by Director of the Interpol Executive Committee Mireille Ballestrazzi and Interpol Secretary General Ronald K. Noble.
The Armenian delegation was led by the head of the Interpol NCB in Armenia Ara Fidanyan.
The annual session was aimed at discussing a number of important issues. During the session the hosts emphasized the necessity to actively apply all the techniques and strategies suggested by Interpol to improve the effectiveness of combating such crime as follows: sexual exploitation of children, terrorism, trafficking, piracy, illegal circulation of fire-arms, criminal intelligence and etc.
The representatives of Interpol member states also considered wide range of issues relating to international police cooperation.
During the session the Armenian delegate had working meetings with high-ranking representatives of the Interpol General Secretariat, as well as heads of Interpol NCB of Russian Federation and those of other CIS countries, Turkey, Cyrpus, Denmark, UAE and etc.
The 83rd Interpol General Assembly will be held in Monaco.
Interpol NCB in Armenia