A delegation of the Iranian Embassy in the Republic of Armenia visits the Police (VIDEO)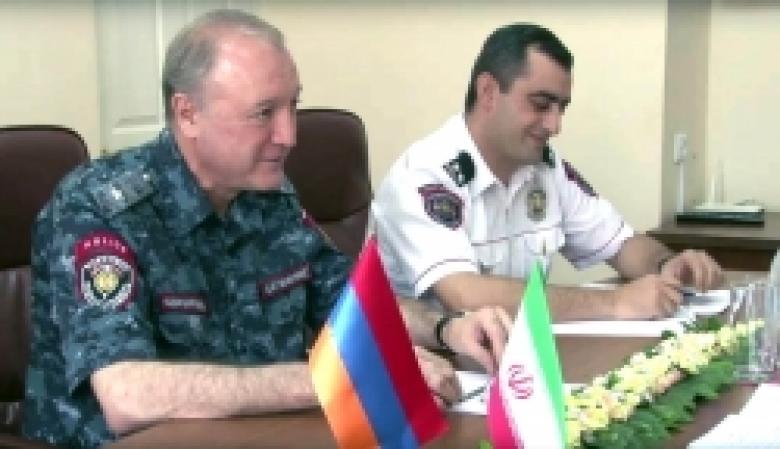 On Wednesday, September 7 Head of the Headquarters of the Republic of Armenia, Police Major General Aram Zaqaryan received the delegation led by Mokhtar Shahhosseini, third counsellor at the Embassy of the Islamic Republic of Iran in the Republic of Armenia.
Welcoming the guests, Aram Zaqaryan highlighted the importance of the long-term friendly relations between the two countries and the high-level law enforcement cooperation which was documented earlier on July 10, 2012 after a Memorandum of Understanding "On the cooperation between the Police of the Republic of Armenia and the Minsitry of internal affairs of the Islamic Republic of Iran" was signed by Lieutenant General Vladimir Gasparyan and Mostafa Mohammad Najjar, Interior Minister of the Islamic Republic of Iran.
Mokhtar Shahhosseini first expressed his gratitude for supporting thousands of Iranians who had arrivied in Armenia on the occasion of Novruz Bayram in March. The activities of the Passport services and the Traffic Police were especially highly appreciated by the Counsellor.
Mokhtar Shahhosseini expressed hope that the partnership between the Police and the Embassy will further strengthen and develop.
During the meeting held in a friendly and constructive atmosphere the two sides also discussed a number of other issues of mutual interest.