PACE delegation visits the Armenian Police (VIDEO, PHOTOS)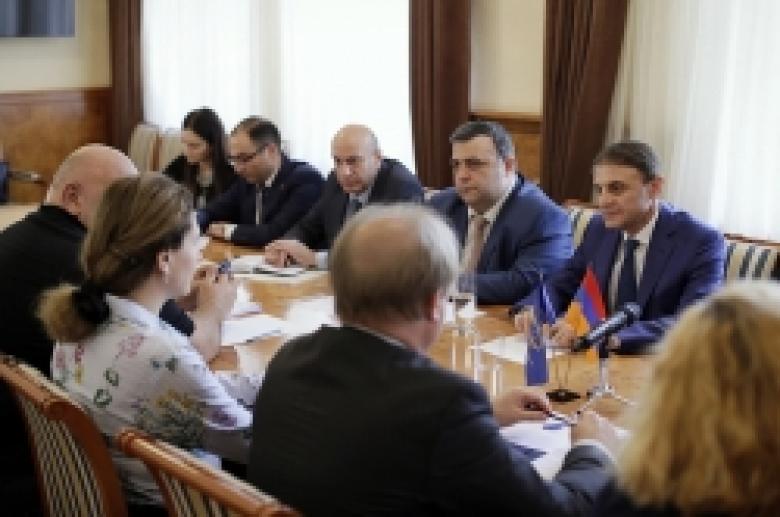 On Friday, May 25 Head of Police of the Republic of Armenia, Police Colonel Valeriy Osipyan received PACE delegation members Yulia Lyovochkina, Bas Klein and Head of the Council of Europe Office in Yerevan Natalia Vutova.
Welcoming the guests, Valeriy Osipyan touched upon the Police actions during April-May mass events.
The Police Chief stated that during those events the Police managed to assess the realities correctly and keep the criminal situation under control without resorting to drastic actions or interfering with political processes.
Тhe members of the delegation were provided with exhaustive clarifications on a number of issues they took an interest in, namely the process of police reforms, the accountability of the structure, measures aimed to improve the relationship between the police and the public, uphold and strengthen the rule of law and etc.
During the meeting other issues of mutual interest were also discussed.