Man declared internationally wanted by Armenian law enforcement bodies, extradited from the Kingdom of Belgium (VIDEO)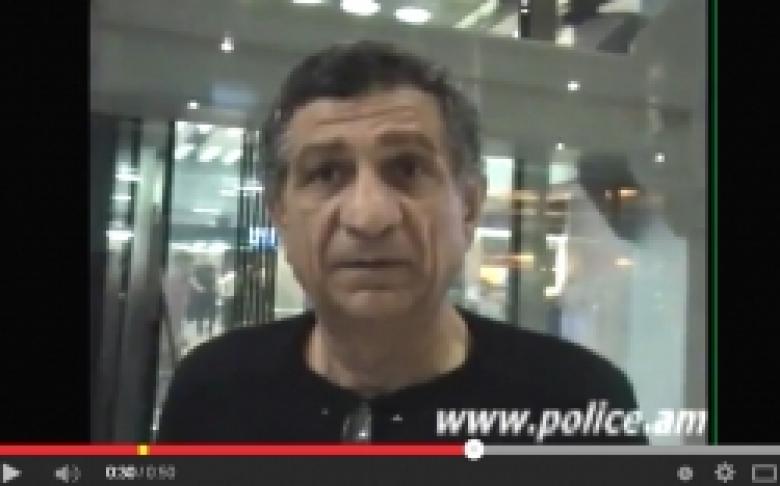 In 2012 Gegham H., DOB 1957, was declared wanted by Central police division, charged under the RA Criminal Code, article 178, part 3, point 1 and article 325, part 2, namely: swindling committed on an especially large scale and forgery, sale or use of forged documents, stamps, seals, letter-heads, vehicle license plates respectively.
In March, 2013, Gegham H. was declared internationally wanted through Interpol. Since then the Interpol NCB in Armenia has been taking all the necessary measures to locate Gegham H.
Finally, as a result of a close cooperation between the Interpol NCBs in Armenia and the Kingdom of Belgium, in February, 2014, Gegham H. was detected in Brussels, Belgium, and placed under pre-extradition detention.
On Thursday June 19, 2014, upon the completion of the extradition procedure, Gegham H. was transported to Armenia by Brussels-Moscow-Yerevan flight under the guard of officers from the Interpol NCB in Armenia and the General Department of Criminal Intelligence of Police of the Republic of Armenia.